"A Village of Hope" For Formerly Incarcerated Individuals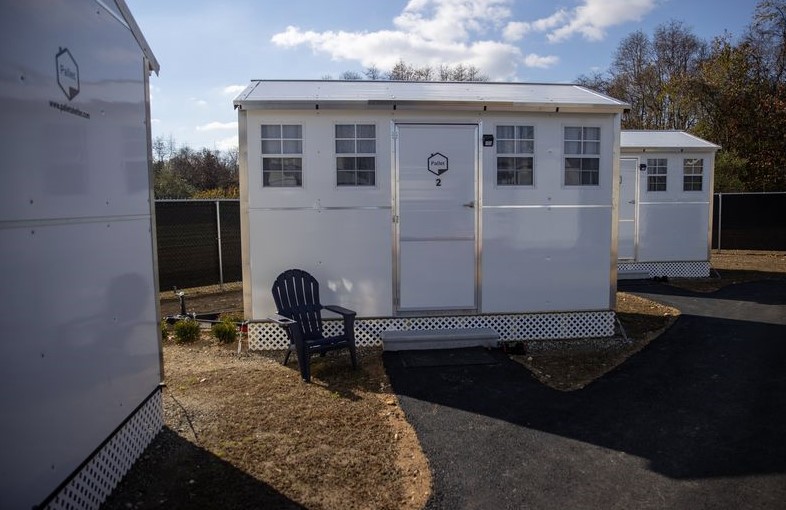 On November 17th, The Zita Group's Ed McGlynn was pleased to attend a ribbon cutting for The Village of Hope, a transitional housing program that provides temporary, stable and safe housing to support the reentry needs of eligible people recently incarcerated on parole in Bridgeton, NJ.  Our client, The Kintock Group, in collaboration with state and local organizations, helped launch the one-year program providing temporary housing and reentry services to newly released inmates.
The Kintock Group provides reentry programs and services that promote self-sufficiency and prepare participants to re-enter society. The Kintock group has two residential and two non-residential programs in New Jersey and facilities in Pennsylvania.
The Village of Hope consists of several tiny houses, a shared community room, and a picnic area. Residents of The Village of Hope can live in the village for up to 180 days if they meet the program's criteria. While in the program each resident is provided with assistance with state identification, employment placement, money management, social services, health and wellness, rental assistance agreements, and permanent housing. Program participants are permitted to reside in the Village of Hope at no cost to them for up to 180 days, if they continue to meet program objectives. Participants are required to maintain employment and work with staff to secure permanent housing. Rental assistance funding for permanent housing will be available through the Village of Hope program.
The Kintock Group provided the space for the village's six tiny houses and will also provide transitional services to the residents of the village
In the United States, more than 10% of those coming in and out of prisons and jails are homeless in the months preceding their incarceration, according to the Reentry Coalition of New Jersey.
"This is the population that is most at risk of recidivating and returning to prison and the ones that really need a concentration of resources to help," said McHugh.
Based on the success of the program, officials in Bridgeton hope to expand it and continue to help with homelessness within the reentry population. Senator Edward Dur (R-3), who represents the third legislative that includes Bridgeton, was also in attendance at the ribbon cutting ceremony. Senator Durr said he hopes that The Village of Hope becomes a model program.
Read more about The Village of Hope here.